KRISHNA BALRAMA MANDIR


This beautiful temple was established in 1975 by His Divine Grace A.c. Bhaktivedanta Swami Prabhupada, founer-acarya of the Interational Society for Krishna Consciousness (ISKON) and has now become Vrindavan's most popular temple and has one of the highest standards of Deity worship and cleanliness. Hare Krishna devotees from around the world can be seen here throughout they year, bringing a truly international flavour to this ancient holy city.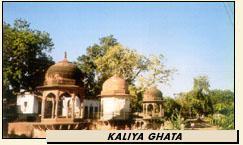 RADHA MADANA-MOHANA TEMPLE
This famous temple was established by Srila Sanatana Gosvami and was the first temple to be built in Vrindavana, which at that time was just a forest. The original Deity of Madana-mohana was taken to Karauli in Rajasthan for safety during the attack on Vrindavana by the soldiers of the fanatical Muslim Emperor, Aurangzeb.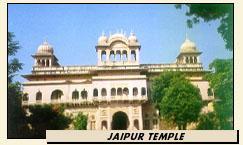 JAIPUR TEMPLE
This temple was built by the Maharaja of Jaipur, Sawai Madhav, in 1917 after thirty years of hard labour. It is one of Vrindavan's most opulent and grandiose temples. The fine hand carved sandstone is of unparalleled workmanship, the huge pillars that hold up the roof are each carved from one solid rock, and the intricately fashioned marble on the alter is reminiscent of the Mughal period. The Maharaja financed the railway line that connects Vrindavana with Mathura, just for the purpose of hauling the huge pieces of sandstone used in the temple construction. The Deities worshiped here are Sri Sri Radha-Madhava, Ananda-bihari and Hansa-gopala.